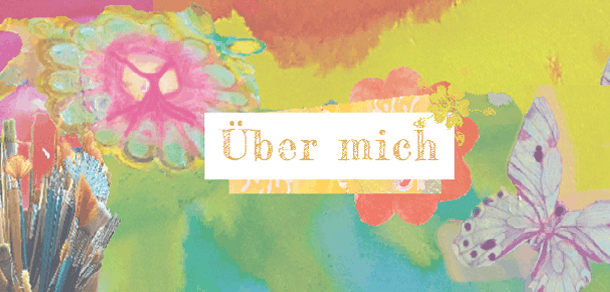 My name is Clara Morgenthau.
I love and live Soul-Painting...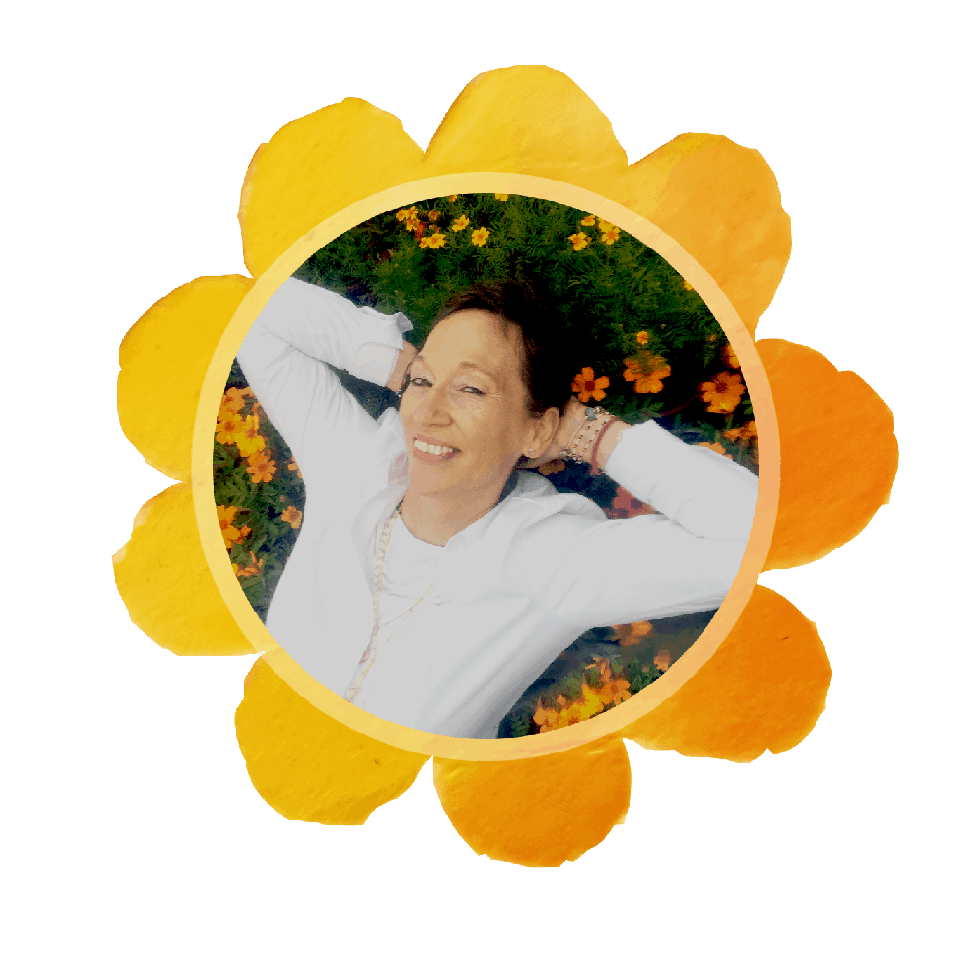 My belief is that everybody can paint and become a complete whole person with it. Painting is something that is healing and freeing. 
In my workshops I would like to pass my knowledge to you about  how you can experience inner Joy and Happiness with Soul-Painting and how paintings will get created from inside of you; from the power and potential of your Soul.
​My biggest pleasure is when you will be inspired by my story to find the access to your own creative potential and to create out of it. Unceasingly.
I am a self-taught artist
Pablo Picasso was impressed by Henri Rousseau who never had visited an art university.
My whole life my heart has been beating for art, creativity and painting. I have always been loving to paint and have been looking how others are doing it and then just tried and played...
...yet before I was allowed to follow this vocation which changed my life in such a wondrous way, I had done quite traditionally an apprenticeship in a bank and had studied business management. For the love of my parents although I already knew about my  creative veins. As then a partnership in a tax advisor agency was put in promising to me and I had the feeling that my boy friend at that time could give me a wedding application, after we spoke about bringing-children-into-the-world, this was, albeit unconsciously, too much for my freedom loving KIND...
I broke out. With a Volkwagen bus I was touring through whole southern Europe, was living in a Mobile Home Colony at the Baltic Seant, was working in a  traveling circus in Italy and in winter time I was living in a summer house in Hamburg. As the German Stock Exchange was hiring me as a data mining expert for a hourly rate which is 10 times as much as that of a worker I could negotiate a contract where I worked one month full time and was free two months. At the same time I intensified my other fervor, that of  music. I founded in this time full of music 3 Bands with my friend and flatmate Andrea 3…Feuerbach 15, Terz and Hotel Ost. We were toring to Italy, France and were playing on the street, in cafes ir tourten nach Italien, Frankreich spielten auf der Straße, in coffee shops, on festivals...

But something in my life was missing. I was dissatisfied. Restless. Sometimes my melancholy went trough with me. Yes, I lived my freedom. Was scared of nothing and was courageous. And uncompromising. But the price were failed relationships and broken hearts at the edge of the road.
in August 2014 in the age of 48 years I found my vocation, my  destination.

It is connected indissolubly with Soul-Painting.

The story how I found the destination in my life is quite unusual. If you want to get to know it you can read by subscribing my News-Letter.
After that everything for me changed...
Soul-Painting together with meditation has given me what I was longing for so much: an activity where I can stay in the Here and Now. Where time has no meaning. Where I find the access to my intuition and can create out of it. Infinitely and with the Greatest Joy. Where something else as my "I" is acting: The Soul.

With Soul-Painting I am in a state without thoughts. I don´t know "where the journey goes to", what would be painted. After my "practice of emptying" geschieht something very sensitive, subtle is happening: It is the feeling, as if my hand was guided by something bigger than my body. Something which has always been with me.

This what is painting likes what it is painting there, likes everything what it is painting. It loves the painting. It is painting. It is selecting the colours, is placing every brushstroke und knows where which line, which point or stroke goes to and which colour it has. It determines speed, direction and pressure. Today I know that it is the "soul" which is painting. And that´s why I gave this technique the name "Soul-Painting".
Beim Soul-Painting bin ich Beobachterin und überlasse die Entscheidungen beim Malen
der Seele.
Mit großer Freude beobachte ich, was gemalt wird und genieße,
wie es durch mich malt.
Es ist die Glückseligkeit im Tun.

Nach dem ich meine Bestimmung  im August 2014 gefunden hatte, geschahen lauter kleine Wunder...
...die erste Ausstellung in Goa im Dezember 2014 war ein unerwarteter riesiger Erfolg. 19 von 20 Bilder wurden in kürzester Zeit verkauft. Eine spirituelle Zeitschrift druckte einen Artikel darüber in ihrer 50. Jubiläums-Ausgabe.

...weitere Ausstellungen in Indien folgten. Ich wurde Backstage zu Deva Premal eingeladen und schenkte ihr ein Blumenbild. Deva Premal wünschte viel Glück für meine Mission mit dem Soul-Painting. Die ersten Ausstellungen in Deutschland folgten. Auf einer lernte ich den Göttinen-Maler Peter Engelhardt kennen. Er mochte, was ich malte, sagte ich habe viel "Potenzial" und "etwas zu sagen", was sich in meinen Bildern widerspiegelt. Ich bin ihm sehr dankbar für diese Begegnung. Zu meinem 50. Lebensjahr startete das Facebook- und Instagram-Account. Dann lud mich Andreas Gregori  ein, meine Geschichte auf dem Glückfindertag im November 2016 in Berlin- neben dem ehemaligen Schweizer "Tatort-Kommissar" Laszlo Kish zu erzählen.

​...mit meinen Freunden Rajni und Dan von Sunrise Networking aus London wurde diese Website mit einem Blog und Newsletter aufgebaut...

​...und nun kommen die Soul-Painting Workshops dazu.
If you would like to try Soul-Painting yourself...
 ...I would be more than lucky if I could help you with it.
You can register for my newsletter Newsletter  and you will get information about upcoming soul painting workshops from and with Clara and I will tell you the unusual story of my vocation to Soul-Painting and even more... also about my weaknesses.
My paintings you can see here on this website in the Shop and also order them for delivery into your house if you like them. P.S.: Please note that paintings on www.claramorgenthau.de can be only shipped to Germany, Austria and Switzerland. If you want them shipped outside of these countries you can acquire them from our friends Linda and Chris on www.varatara.com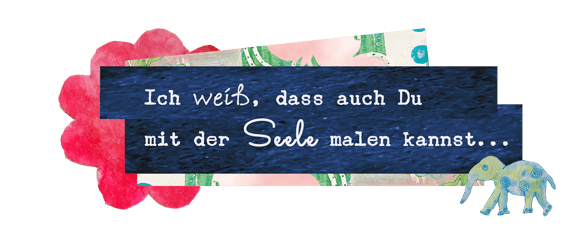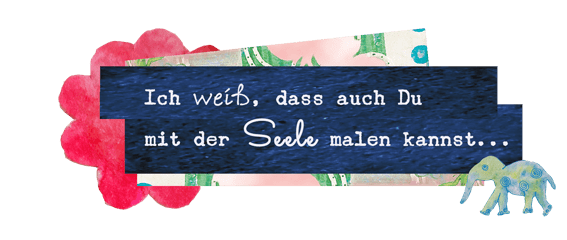 Vielen Dank für Deinen Besuch und die Zeit, die Du hier verbracht hast. Ich würde mich freuen, wenn Du inspiriert worden bist, den Zugang zu Deinem eigenen kreativen Potenzial zu finden und aus ihm zu schöpfen.

Ich wünsche Dir von ganzem Herzen, dass Soul-Painting etwas für Dich ist und Du erlebst, wie sich  Deine Tür zur Intuition langsam, leicht und mit viel Freude öffnet. Ich würde mich freuen, Dich eines Tages persönlich zu treffen und kennen lernen zu dürfen.
Möchtest Du meinen Newsletter erhalten?
Du bekommst eine Einladung für einen Soul-Painting-Workshop und erhältst Einblick in mein Leben und darüber, wie ich auf ganz ungewöhnliche Weise zu meiner Berufung gekommen bin.